Our bank account has often been debited a certain amount in the name of consolidated charges and miscellaneous fees.
Have you ever wondered what Axis Bank consolidated charges mean?
In recent times, you must have seen on social media about the deductions made by the bank in the name of consolidated charges.
Let's find out why Axis Bank deducts such charges from consumers. What if other banks do the same? Can we avoid falling victim to this?
Read on; we have got you covered.
What are Axis Bank Consolidated Charges?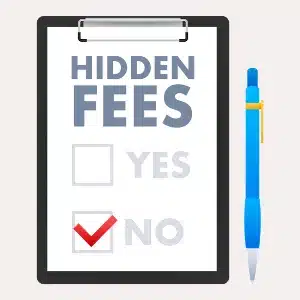 Axis Bank consolidated charges are the pending fees that the bank did not recover in time.
As it goes on pending deduction, the amount may become large too. Sometimes it may go beyond ₹10000. That's a good amount of money.
A consolidated charge may include charges for not maintaining a minimum balance in the account, ATM annual maintenance charges, SMS charges, etc.
If these charges are not deducted from the account due to reasons such as the unavailability of funds in the account, a lien in the account, or any other reason that could lead to a failure of the system transaction.
The amount keeps on compiling until it becomes a large amount.
Here's the list of services that may be included under the consolidated charges deducted by Axis Bank:
| Eligible Transaction | Reasons |
| --- | --- |
| 1. Average Monthly Balance (AMB) | For not maintaining a minimum prescribed balance in the bank account. The average monthly balance (AMB) should be ₹75000 |
| 2. Alerts | SMS alert charges |
| 3. ATM AMC and ATM failure transactions | ATM card Anual Maintenance Charges (AMC). ATM transaction failure due to insufficient fund are penalised. |
| 4. Inward Clearing | Inward cheque clearing charges. When you deposit a cheque received from a friend and it gets bounced, you may have to pay a penalty on it, which can be ₹150 to ₹550 depending on the type of transaction. |
| 5. NACH | NACH debit failure charge. When the electronic payment mandate fails, you have to pay a penalty, which can be ₹500 to ₹550. |
| 6. Undelivered parcel | Returned undelivered parcel to the bank. If your request for a chequebook or ATM is not delivered to your address and if it goes to the bank. The bank may levy a penalty on you. |
| 7. Transaction limit | Transactions that go beyond the bank's prescribed free transaction limit are chargeable. |
| 8. Cash Handling charges | Cash handling charges for bulk deposits. |
| 9. SI charges | Standing Instruction failure charges. SI is set for payment of any internal account such as RD, loans, etc. You may even set SI to another bank account. |
| 10. The GST | In Axis Bank and some of the private banks, consumers bear GST on the consolidated charges, just like the indirect taxes that we bear on various shopping malls. |
As these eligible transactions are not deducted in time due to various reasons, there may be a point in time when the amount to be deducted is huge.
When you have a sufficient balance in the bank account, it will be deducted without even informing you. Now, that's the worst part of these consolidated charges.
On top of this, there is a GST of 18 percent on the consolidated charges. What more can we ask?
As you can see in the picture, a whopping ₹4453.90 has been deducted from someone's account in the name of consolidated charges.
The next transaction is GST on that consolidated charge, which is dedicated at 18 percent.
So, the big question is: How can we avoid this?
To understand it better, here are some tips that you can explore and apply.
How to Avoid Axis Bank Consolidated Charges Deduction
The good news is that you have the power to control them if you make the right decision.
Here are some of the tips that you can implement to reduce the cost of charges and penalties.
If you are a salaried person, make use of Axis bank salary accounts such as Burgundy, Easy Access, and Liberty Salary Accounts. These accounts come with many discounted rates and fees. It will greatly reduce your consolidated charges for sure.
Use services that are needed. There are several other services that could lead to an overcharge on your bank account.
You can avoid the penalty on ATM failed transactions due to insufficient funds. Just make an enquiry before hitting the withdrawal button.
Likewise, make an enquiry or confirm from the cheque drawer before presenting it to your bank. Inward cheque collection dishonoured charges can be avoided.
Transact within the bank's prescribed limit. If it is overused, wait until the next month or use other alternatives, such as online banking, where there is no transaction limit on the number of transactions. Though the fund transfer limit may be ₹10 lakhs.
Don't let the SI fail. You may have a car loan or a home loan. Don't let the standing instructions fail. Make sure you have sufficient balance in the account to cover the expenses. It includes recurring deposits or any other internal bank account.
Let the bank deduct applicable charges in time. It will not have much impact on you financially. Otherwise, the pending deduction may surprise you.
Follow up with the bank official if you are expecting any parcel from the bank. You can get the speed post tracking number and avoid undelivered charges.
Use the services from multiple banks. You always have the option to maintain multiple accounts with different banks. Mediate your funds in such as way that you pay the least charges and fees.
Some of the Best Banks in India: You Should Know
There are several banks in India that could give you good services.
Be it maintaining a savings bank account or a fixed deposit account. Here are some of the best banks you can rely on:
State Bank of India
SBI offers a range of savings bank accounts that will give you good services. The minimum balance maintenance in the bank account is zero.
There are other bank accounts that may require balance maintenance, but these accounts are business accounts such as Gold Current Account, Diamond Current Account, and Rhodium Current Account.
Their Salary Package Accounts are great with their presence in various government as well as private organisations.
Normally, you would not find any hidden charges or surprises later on.
ICICI Bank Limited
A good contender in the Indian banking ecosystem. ICICI has a number of good savings bank accounts that can give you better services at a low cost.
Though the bank may have a minimum balance requirement in a savings bank account, the services are decent and reliable. ICICI Salary account is considered one of the best.
Canara Bank
Canara Bank is another bank that provides decent products for savings bank accounts. With low maintenance costs, you may not face any surprises in consolidated charges.
You have to track your account transactions once in a while. Just to avoid any unwanted penal charges.
HDFC Bank Limited
With a decent interest rate of 3 percent on the savings bank account, the bank boasts its presence in almost all sectors. Besides, the bank account need not have higher balance maintenance, which is a plus point.
Charges and fees may be similar to other banks. Their Corporate Salary Accounts are considered one of the best. The bank caters mostly for urban areas, quite popular in places where there is prominence for Multi-National Companies.
Conclusion
Axis Bank consolidated charges are something no consumer likes to see in their bank accounts. Many times consumers raise their voices against these on social media and other platforms.
But, it is what it is, you are already in the contract when you have opened the account. The only way out is to use the services smartly that could give you less trouble.
Certain aspects of maintaining a proper bank account include minimising the cost of charges and fees. It is expected in the near future things may get even worse.
So, use it wisely and implement some sort of mechanism that could shield your bank account from unwanted charges and fees.
That's how you stay away from those surprises.