If you need to open a zero balance account, the State Bank of India should be at the top of your priority list.
There are several benefits to choosing an SBI zero-balance account.
The SBI 0 balance account has all the features of a normal savings bank account.
The bank caters to millions of customers across the country.
With more than 24,000 domestic ATMs, you can access your bank account from anywhere.
Searching these ATMs is way easier. Just open Google Maps and type the word SBI ATM near me. The maps will prompt you to the nearest ATMs that can be accessed.
SBI Zero Balance Account
An SBI Zero Balance Account is a savings bank account with no requirement to maintain the bank's prescribed minimum balance in the account.
From time to time, the bank implements the minimum balance requirement for a particular account. Currently, SBI waives QAB and MAB in all the savings bank accounts.
Below is a list of specific bank accounts that can be opened by the general public. These bank accounts are zero-balance savings bank accounts.
SBI Basic Savings Bank Deposit Account (BSBDA)
SBI Basic Savings Bank Deposit Small Account
SBI Tiny Account (Can be opened with liberalised KYC at SBI Kiosk)
SBI PMJDY (Prime Minister Jan Dhan Yojana Account)
SBI Corporate Salary Package Account
Savings Plus Account
SBI Minors Account (Pehla Kadam and Pehli Udaan Account)
SBI Insta Account (Online Bank Account)
SBI bank accounts such as current account variants (Gold, Diamond, Rhodium), HUF account and other business account require minimum balance maintenance.
Eligible Criteria of SBI 0 Balance Savings Bank Account
You must be wondering whether you can have an SBI zero-balance savings bank account or not.
Well, if you are interested in knowing the eligibility criteria, refer below:
Anyone can open an SBI zero-balance account. Minor to adult individuals can have the facility from the nearby SBI branches.
KYC (know your customer) documents are a must. You cannot open a bank account without a proper ID that has your address details.
The applicant should have a PAN card. If not, form 60 has to be provided. Banks do not open online bank accounts without a PAN card.
Your presence while opening the bank account is a must.
Features of SBI 0 Balance Savings Bank Account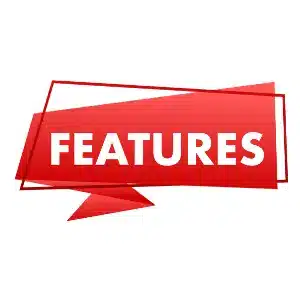 Usually, the features of these zero-balance accounts differ.
Bank accounts such as SBI basic savings bank account (BSBDA), SBI Tiny accounts, minor's account, and SBI PMJDY lack certain features that otherwise you would get in a normal savings bank account.
Likewise, savings bank accounts for salary packages have additional features that include multiple ATM cards, and concession of certain transactional fees and interest, besides being a zero-balance account.
So keeping in mind, we are providing the broad features in 2 categories here. One for bank accounts with low features and the other with full packages.
| Accounts with fewer features | Accounts with better features |
| --- | --- |
| SBI low variant account (BSBDA, Tiny account, minor's account, PMJDY) | Salary Package account, Savings account for individuals |
| Limited transactions | Unlimited transactions |
| ATM with limited transaction | High-variant ATM cards can be used |
| You cannot deposit big amount | Any amount is accepted |
| Any amount is accepted | Full-fledged internet banking with all the online banking options |
Required Documents to Open SBI Zero Balance Account
To open an SBI Zero Balance Account, you have to produce an identification card along with your PAN or Form 60.
Here are the accepted KYC documents as per the bank's website.
Aadhaar Card
Voter Card
Driver's Licence
Passport
Birth Certificate (In case of opening a minor account)
and PAN card
These KYC documents are as per Reserve Bank KYC Guidelines.
Other requirements:
Your mobile number
Email is optional
You can provide any ID mentioned above along with your PAN card.
When applying for a bank account, make sure your address is proper in the ID card. If not, you have to update prior to applying for a bank account.
SBI Zero Balance Account Opening Online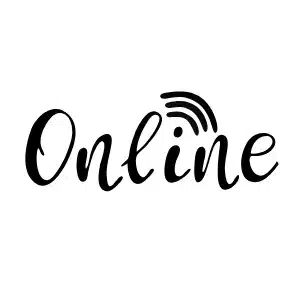 Opening a bank account online is quite convenient. You can perform the task at your convenience.
Whether you do it from home or from the workstation, all you need is a smartphone with internet connectivity.
Here's what you have to prepare before hitting the SBI YONO app. You are going to use this mobile application to open a brand-new savings bank account.
Keep your original ID card with you. (Aadhaar card, Voter card, Passport, or Driver's licence)
PAN card should be ready to display on the other end during video KYC.
Keep a blank sheet of paper. Your signature will be obtained through video calling.
And make sure no one disturbs you during this process. Video KYC is crucial, and no background noise should be there.
So, the opening of the SBI Zero Balance account takes two phases. One is that you provide your details in the YONO app, and the other is the video KYC that happens after one another.
Here's the process:
Install SBI YONO on your mobile phone. Both Android and iOS are accessible.
Open the app and give all the necessary permissions.
Down below, you will see the account opening dashboard. Click on it.
As per the option available on the next screen, select it. Here it will be "Open Savings Account"
Choose the option "With Branch Visit" or "Without Branch Visit".
With branch visit, you will have to complete a portion of the process, and the bank will complete the later part.
Without branch visit, you can complete the task in one sitting. Video KYC is mandatory.
Provide all your details as per your ID card, and complete the task with eKYC.
Your account number will be generated and sent to you via SMS and email.
SBI Zero Balance Account Opening Offline
Offline account opening is still preferred by a large number of people, especially in rural areas.
The documents that are required to open an offline bank account are the same as those for opening an online account.
Okay, let's see how you can proceed if you have chosen the offline process. There are a few ways of handling the process.
If you are looking to open a BSBDA account, Tiny account, or PMJDY, the bank usually advise consumers to visit SBI Kiosk banking.
The motive of SBI Kiosk banking is to open bank accounts in the unbanked areas.
So, basically, these types of accounts are required by daily wagers who are classified under low-income group.
For opening a salary account, or normal savings account, you have to visit the bank and complete the formalities.
Visit SBI Kiosk to Open a Zero Balance Account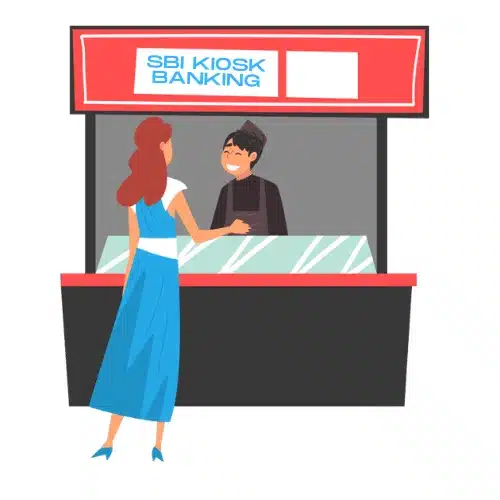 Open Google Maps and search for nearby SBI Kiosk. Get the directions and visit. Talk to the concerned staff and request for opening an SBI Zero Balance account.
The requirement is that you have to have an aadhaar card and a PAN card. Account may not open in the absence of these documents.
And also, make sure that your name and DOB are perfectly fine along with the residence details.
It may take a day or so to generate your account number.
The kiosk staff will provide you a passbook too. You can also visit the link SBI branch to get further banking services.
Visit SBI Branch to Open a Zero Balance Account
The business hours of most branches of SBI are 10AM to 4PM except for SBI evening branches where the working hours start late.
Morning hours are the best. Try to reach the branch at a convenient time and request the service manager who is the authority to open a bank account. Here's what you can do:
Visit the State Bank of India (SBI) branch of your choice along with the KYC documents.
Get the account opening form 2023. Sign and fill in all mandatory details. Make sure you provide nomination details.
Once you are done filling up the form, verify the details, attach copies of the required documents and submit to the passing officer.
If your details are proper, the bank will proceed further to generate your CIF and Account number.
Once the process is done, the bank official will hand you over documents such welcome letter and passbook.
Later on, you can activate your SBI internet banking. Also, your ATM card with chequebook will be delivered to you by post.
Why Can't You Open SBI Zero Balance Account Online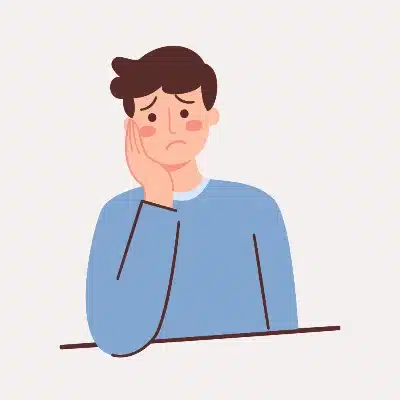 Yes, it happens sometimes. A number of consumers face the same issue of inability to open an SBI bank account online.
The reasons could be many, but one of the most common problems is the existence of previous customer information files. It means you must have tried to open or you have a banking relationship before.
CIF is the foundation of the account opening process. Before the account number is generated your CIF is prepared. The CIF contains all your personal and financial details.
These could be your name, DOB, address, occupation, income, tax status, and so on. When you have an existing CIF, the online account opening process can be undertaken.
As such, you have to visit the bank and request the opening of a new account through a bank visit only.
Another common issue is the technical issue of SBI YONO application itself. Sometimes, you may not be able to proceed and the screen goes blank or the system throws an error message such as SB001 technical issue. You may want to read this post.
Other technical errors may be resolved with the following few tips:
Make sure the YONO app running on your phone is the latest and updated.
Check your phone version. For Android minimum requirement is Android 9 and above.
Give all the permission the app prompts.
Check your inbox and see whether the SMS ping from the app is delivering to the bank server or not. The prime culprit is SIM provider and this issue is seen mostly in BSNL contacts.
Conclusion
Opening an SBI Zero balance account is easy if you know some of the basics that we have provided here. Both online account openings as well as offline account openings are available.
With zero maintenance costs, you can save a lot of money with these kinds of accounts. However, you need to know that these accounts come with limited features.
At the same time, if you have a salary account with SBI, you can literally get the maximum benefits. Not only waiver of monthly average balance or quarterly average balance, but you also get other offers with concessions on various banking services.