As a retiree, it's crucial to anticipate and prepare for the bank account-related challenges that typically arise post-retirement.
These issues can be daunting, but with proper planning, they can be managed effectively.
When you retire, you need to make changes to certain things. Things are not the same anymore. You have to fine-tune some changes so that your personal finances run smoothly.
If you are going to retire soon, then read on; this post might get you a few ideas on post-retirement financial matters as well.
Let's learn about pension accounts and see how to convert an existing SBI savings bank account to a pension account.
When you get to retire, you have two options;
Either you have to open a new pension account or,
You convert the existing salary account into a pension account.
Either way, it is possible and you can proceed as per your requirement.
Also, read how to open a savings account in SBI
How to Open a new Pension Account?
To open a new account, you will have to visit the bank of your choice. As of now, SBI does not have an online account opening facility for pensioners.
Visit the branch along with your KYC (know your customer) documents. Make sure to carry along your PPO (Pension Payment Order).
Get the account opening form, fill it up, and submit it to the concerned staff. The concerned official will conduct proper document verification.
Make sure to mention the pension account opening request, as it has a different product code.
The bank will take care of the rest. It does not take much time. Your request for a pension account will be done sooner than you expect.
Convert your existing account to a pension account!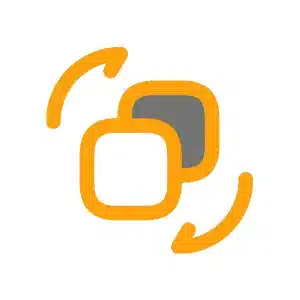 Conversion to a pension account is possible. It is easy and more convenient. If one has to choose, then it should be the conversion of a savings bank account to a pension account, as it is a hassle-free process for both the bank and you.
There is a format available in the bank for the conversion of accounts. You may obtain it by visiting the branch. Or simply writing an application may also serve the purpose.
Along with the application, put the supporting documents, such as the PPO, KYC, etc.
The bank will handle the rest. Within a few minutes, your request will be processed.
What is a pension-paying branch?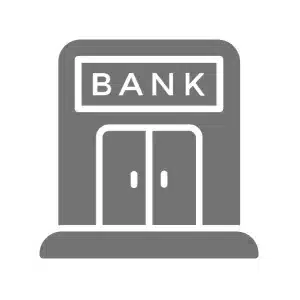 Irrespective of the bank, the pension-paying branch is the branch of that particular bank that disburses your monthly pension. Usually, the pension-paying branch is the branch where you maintain your account, but vice versa is not true.
You can maintain a pension account in one branch, but the pension-paying branch can be in another. It is possible because of the Core Banking System, which empowers you to access accounts from any branch.
Though there is a pension-paying branch, actual processing and disbursal of monthly pensions are done at CPPC (Central Pension Processing Centre)
By the time you get retirement, you may have the option to choose banks and which branch you would prefer to get your pension from.
Where Should You Maintain Your Pension Account?
Of course not! It is not a mandate that you should maintain your account only in the pension-paying branch.
The pension-paying branch and the account maintenance branch can be different. You may keep the account wherever you want, at your convenience.
But the logical thing is that if you could keep your account at a nearby branch, it would ease your accessibility. You have got to consider this: as time goes by, you will only get older, but there will be moments when visiting the bank is a problem.
So, it makes sense that you keep both the pension-paying branch and account maintenance in the same branch that is near you.
When Should You Submit Your Life Certificate?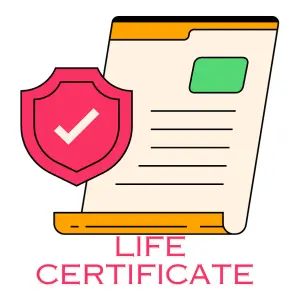 A life certificate is a certification of a pensioner's well-being. It certifies that the person is alive and eligible for a pension.
In layman's terms, every year a pensioner has to declare to the pension disbursing authority that he or she is alive and continues getting his or her monthly pension.
Disbursing authority can be a bank or Treasury department. Online facilities to submit life certificates can be done through Jeevan Pramaan.
It's an online platform where a digital life certificate is accepted through Aadhaar OTP, or biometric authentication. Another online mode is SPARSH, which is especially for retired defence personnel.
Life certificates, unemployment certificates, and re-marriage certificates are to be submitted every year in November.
Make sure you submit your certificate on time; otherwise, you will stop receiving your pension.
You can either submit by visiting the branch or submit online on the pension site. The official website for SBI pensioners is here.
Personal loan for pensioners?
Yes, a personal loan is available to both the self-pensioner and the family pensioner. No third-party guarantor is required. The spouse will be considered a guarantor.
The quantity of loans differs from the types of pensions. Normal pensioners can avail of a maximum of 14 lakhs, provided the pensioner can repay and be eligible as per the bank's guidelines.
As per the age of the pensioner, the eligible loan term and the amount will differ. For more details, please visit your home branch or visit the SBI Official website at https://bank.sbi.