You already have a personal loan from the State Bank of India and if you need an additional loan under the scheme. No worries, you can avail so.
There are 3 ways of doing it which we are going to discuss one by one. But before we jump into it let's discuss SBI personal loan called Xpress Credit.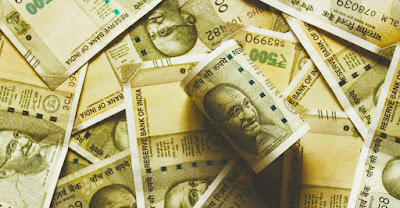 Xpress Credit
It's a personal loan product of the Country's largest bank State Bank of India. The applicant should maintain his salary account with SBI.
The product is specially meant for a salaried person working in State Government, Central Government, Quasi-government employees, PSUs and various institutes and universities.
There are certain criteria that need to be fulfilled by the applicant. These criteria are as under
Minimum CIBIL score to be 600/650 depending on the type of organisation. For defence, the minimum required score is 600.
The monthly net salary income should be ₹15000.
A person has to have confirmed service.
The minimum loan amount is ₹25000 and it goes up to a maximum of ₹20 lacs or 24 times the net monthly income.
You may get the facility as a term loan or as an overdraft. The maximum tenor of the loan will be 6 years.
For more details on SBI Xpress Credit, please visit the bank's Official site.
Let's find out how to avail SBI Xpress credit top-up loan.
If you are an existing borrower of the SBI Xpress credit loan, and if you need an additional loan under the same scheme. You can apply it in 3 ways.
Let's dig into it one by one.
First
If you use SBI YONO. There will be an offer link available for PAPL (Pre approved personal loan).
The process of applying is quite simple. All you have to do is to click the link provided in the app and follow a few simple steps.
You can change the loan amount, tenor of the loan etc. Choose accordingly and complete the process.
PAPL is Pre approved personal loan. So, as soon as you complete the process in your YONO app, the loan will get sanctioned and disbursed automatically to your salary account.
Second
This one is an application for internet banking. You can use the bank's internet banking website or you can use the SBI YONO app both the lite version and the full version.
Either way, you will have to visit the bank when you are done submitting your application.
Under the menu, you may find the loan section. There will be options such as home loans, car loans, education loans and personal loans.
Click on the personal loan and proceed accordingly. Note that, your existing loan amount and monthly EMI should be fed properly. So that, you get your eligible amount precisely.
Put the details of your monthly income, select the tenor of the loan, provide the details of the existing loan and confirm.
You will get an in-principal approval letter. Take a printout and visit your bank along with the following documents with you.
Salary slips preferably last 6 months.
2 passport-size photo
KYC documents.
Submit to your bank and your application will be processed and sanctioned if otherwise is in order.
Another way of applying directly without using internet banking or YONO is from the bank's Official website.
In 3 steps you will complete your application.
Get eligibility
Loan offer
Complete application
The link for the same is given below. You may try it out on Bank's official site here.
Lastly
If you do not use SBI YONO or do not know how to operate a bank's internet banking. You may apply so by visiting the bank.
Go to the bank along with the required documents. If everything is in order you may get your application approved and sanctioned within a day.
The conclusion is that the SBI Xpress Credit loan is a very affordable personal loan scheme available out there in the market at a comparatively low rate of interest which starts at 9.6 per annum.
There is a nominal processing fee of 1.5 percent plus GST which is comparatively low among the bank.
Other add-on facilities are that the loan is totally collateral-free, has no hidden cost, low EMIs, and no prepayment or foreclosure charges if the loan is closed out of a fresh loan.
The only demerit of the product is that there will be prepayment charges of 3 percent of the prepaid amount.
And if EMI is overdue, the bank levies 2 percent of the overdue amount over and above the normal applicable charge for the default period.
The rest is good and found to be a very good personal loan product.