Finance is one such aspect of our lives that is way too important, yet we fall into circumstances that we regret later on due to our bad decisions.
We face various problems that are related to financial matters. No matter how good the financial system is, there will always be bad and good days.
Well, that is why choosing the right decision is all that matters. How we handle and react to specific problems really makes a difference.
Today we will dive deep into these delicate financial matters and find out the process that could gain control of our financial dealings.
How to gain control of your financial matters?
When you earn money, you should be able to manage it; otherwise, it is of no use.
To start earning might be tough in the beginning, but it gets easier as time goes by. You are used to the process of earning it. Yet you fail to make savings due to poor financial management.
Here is the hard part. Most of us hardly know the trick to saving money. Spending is what we know best.
When it comes to matters related to finance, it is never too late. But you need to take immediate steps to cover up the loss that you have incurred.
Start Investing at a Young Age
Save before you spend it. The amount that you save should be at least 20 to 30 percent of what you are earning.
The reason is quite simple. With time, everything is going to be costlier. 10 years from now, the value of money will decrease drastically.
There will be a time when the value of ₹ 100 will be the same as ₹ 10. Imagine living in this condition! Is it sufficient to save 20 percent of what you are earning?
The amount that you saved should earn a good return too. The advantage of starting an investment at a young age is that it makes a huge difference.
The reasons are:
You can take a higher risk on your investment.
Higher risk means attractive returns.
You can get a longer period to stay invested.
A longer period of investment means good returns due to the compounding effect.
If you start at an early age, the investment cost will be cheaper.
You may refer to the bank's official site to see the various customized products available for its customers. Forbes India has listed some of the avenues for effective investment. The author has put it nicely together and covers all the popular investment options.
Pay off the Debts
Paying off the debts is the best thing you can do if you are planning for financial growth.
Observe your financial inflows and outflows. If you have loans and advances, it will be hard to earn good interest on your deposits.
Whatever you earn will be used to pay off the EMIs and interest expenses.
Put the main focus on how to liquidate those debts you have. Make a plan if needed, and set deadlines to pay off the debts.
Make a Habit of Save more, Spend less
Having a saving habit is a good initiative toward achieving your financial goals. Whatever amount you earn, if you keep a tab on your expenses, you will have a better bank balance.
Spending is easy. Everyone does. The only difference is that some people do not spend money on things unless it's required that others do without giving a second thought.
Once you spend it, puff! It is gone. Budgeting will help you spend less, and it will let you concentrate more on saving funds.
Understanding Health insurance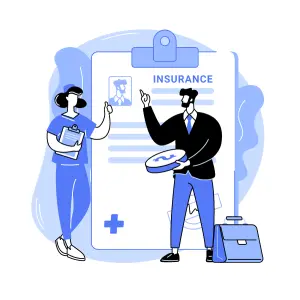 Health insurance is a very important part of an investment. If you seriously think about good financial management, you need to enroll in a good health insurance plan.
It will avoid income leakage toward paying medical bills, which are pretty high. In fact, all your savings and bank balances will just go down to zero in case you get suddenly sick.
Health insurance is a good contingency kind of plan. Who knows tomorrow? Anything can happen when luck does not favour us. Believe me, life is not always the way we plan. Sometimes it would catch us off guard, and this insurance policy would really defend against the financial losses one would incur.
Starting a health insurance policy at an early age is recommended. The premium would be much cheaper, too. Moreover, you have the choice of opting for a fixed premium too.
Avoid taking Loans when You can Manage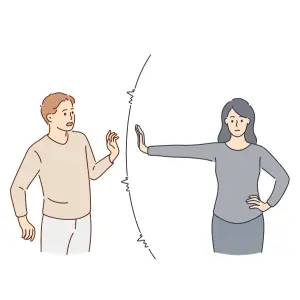 Availing of loans and advances is one such area that really hampers the opportunity or capacity to generate one's future income.
The bank does not give loans to charity. It is their bread and butter. They would take charges, commissions, and fees from you, besides paying a certain interest rate that comes with the loan.
These interest rates may vary from bank to bank and are also linked with particular types of loans. SME loans normally have a higher rate as they bear higher risks. You may see the rate of interest for personal loans in the range of 9 to 12 percent. Excluding loans against FDs, Gold ornaments, Agricultural loans, etc.
Think twice before applying for a loan. Try to see the future outcome. If you could compensate the interest that you are going to pay with your investment, it is okay to get the loans but keep them as a last resort, whichever is possible.
There are certain loans and advances that you will have to get anyway. These loans include home loans, car loans, and education loans. Home loans and education loans are good as they would help you while applying for tax exemptions.
But, at the same time, it will really eat up your income for a very long time.
Understand your account and streamline the cash flow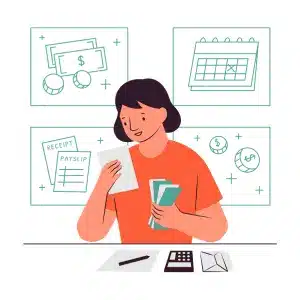 It is important that you know about your savings bank account or current account.
Understanding your account means knowing what comes in and what goes out in your statement of account.
For this, you would need a statement of account. You may get it online or from the bank. Pick a range of months and go through all the credits and debits in it.
You would find entries like interest credits every month or quarterly. These are the interest you earn for keeping funds in the bank.
On the debit side, you may see various charges and fees bank levies on your account. These transactions are seen in the narration given below
| | |
| --- | --- |
| 1 | Excess transaction charge (When transaction limit exceeds) |
| 2 | AMC ATM card (Annually) |
| 3 | Transaction charge |
| 4 | Cash handling charge (when you do cash deposit transaction)  |
| 5 | SMS charges (Monthly or quarterly) |
| 6 | Penalty for not maintaining a minimum balance |
| 7 | Cheque bounce charge (service-related)  |
Other than the above, banks levy commissions on certain transactions, such as draft purchases, NEFT, RTGS, etc., which are not reflected directly in your account statement. 
By understanding your account, you might get benefits. There are account variants that have free usage on certain transactions. 
Accounts such as the Corporate Salary Package of SBI have lots of benefits. High-end account products also normally come with freebies.
Using this type of account may save you from income leakage. Not to mention that CSP accounts are for salaried people only. 
If you are not salaried, then opt for accounts, which is a high-end product. Though you might have to maintain a certain amount in the account, you would get a better offer.
Budget your Expenses Meaningfully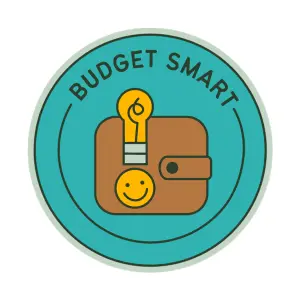 Budgeting is one such thing everyone must be aware of.
Monthly expenses as well as big expenses in a lump sum should be dealt with extra care. Let us talk about the budget for monthly expenses. 
Plan what you are going to do this month. The first day of the month is good for preparing the list of expenses.
Write down the expenses you are going to incur this month. Be thrifty; it is okay. Here, the trick is not to go beyond what you can spend.
Let us take an example. If you earn ₹ 10000 a month, ₹ 2000 to ₹ 3000 should go to investment. The rest ₹ 7000 is for you to manage your living.
Out of this ₹ 7,000, you need to keep some reserve to avoid touching your invested amount. With the remaining amount after the reserve amount is allocated, you have to arrange your monthly budget. 
How to Get Rid of Debt?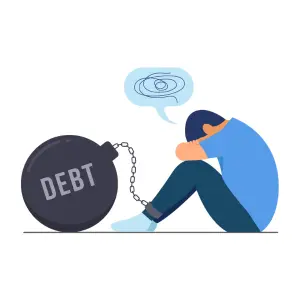 Being in debt is not a good feeling at all. It is depressing for anyone. No one would want to be in debt, but somehow we do. 
So, how would you get rid of being in debt? The saying is easy, but when things materialize, it's kind of nerve-racking. 
A good plan with discipline is what it takes to get out of debt. Of course, with a few sacrifices, you have got to make.
Until your debt is over, you have to be thrifty. Those leftover funds need to be adjusted for the debts. Debts with the bank are manageable, but debts with the third party become quite serious.
You would have to negotiate the terms of repaying the loan, which would raise uncertainties. The creditor might ask you to pay in full.
So, here are some tips to get rid of debt. 
| | |
| --- | --- |
| 1 | If you have high debts in the bank as a loan, increase your EMI amount. |
| 2 | Avoid using credit facilities. For urgency, credit cards are great, but relying totally on them is a blunder mistake.  |
| 3 | Debt to someone? Negotiate the term of repayment. Make it a simple and quicker liquidation. |
| 4 | Make a timeline to close all the debts. If you have multiple debts, settle the one with the highest interest rate first. |
| 5 | Spend less and concentrate more on paying off debts. |
Having control over your financial matters is a must. It would lead you to a happy, content life in the future. A contingency plan should always be in place, as you never know what will happen tomorrow. 
Ensure your property, health, and life with good plans. These would protect your savings and investments. Last but not least, stay away from bogus calls and fraudsters.
Conclusion
Being in control of your personal finances is great. You can easily streamline your cash inflows and outflows with a simple strategy that works for everyone. When we look into the process of creating wealth out of savings, it all boils down to following some of the basic principles that are normally related to management.
These may sound trivial, but this is what it takes to be in control of your personal finances and live a debt-free lifestyle. When you venture out to create wealth out of your savings, here's what you need to consider:
Start investing at an early age.
Pay off debts, if any.
Ensure your health with insurance policies, including mediclaim policies.
Avoid taking loans or purchasing goods on credit.
Try to spend less and save more.
And the most important thing to do is smart budgeting. Without proper budgeting, you won't be able to manage your funds effectively.