Do you know that your mobile number is vital for banking transactions? Be it a financial transaction such as cash deposits at a bank or at an ATM or CDM (cash deposit machine), fund transfers, cash withdrawals, or a non-financial transaction such as a chequebook request, KYC update, some of the transactions cannot be completed without a mobile number linked to your bank account.
In this post, we will discuss mainly the mobile number and its relation to the bank account. Why is it important to link your contact number to your bank account? And most importantly, how do you register your mobile number in a Bandhan Bank account?
Bandhan Bank caters to a good number of people across the globe. You may find all sorts of banking facilities, right from opening a bank account to getting various banking facilities such as personal loans, credit cards, car loans, bank guarantees, and a range of banking products, including insurance and Mediclaim policies.
In order to enjoy these facilities, you need a bank account with proper KYC documents that include linking your mobile number to your bank account. So, let's find out how to do that.
Why You Need a Registered Mobile Number in Bandhan Bank Account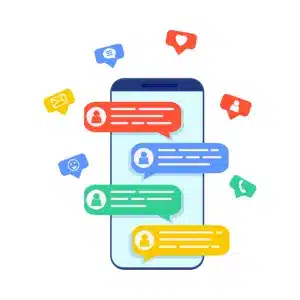 Having a registered mobile number for your Bandhan bank account is a must. It will enable you to perform various financial tasks with ease.
Moreover, it allows you to control your bank account much better.
From a security point of view, you must have this facility active at any cost. Banks usually charge for SMS facilities, but it will be at a nominal cost between ₹15 and ₹20 quarterly.
Here's why you need to register your mobile number or contact number right away:
Notifications and SMS alerts are two of the best ways to confirm a transaction or enable you to take appropriate measures in the case of unauthorized access to your bank account.
Fund transfers with Bandhan net banking, as well as Bandhan mobile banking mBandhan, may need an OTP to complete the transaction.
Bandhan ATM card activation and PIN generation require a registered mobile number.
You can access your bank account with Bandhan Internet Banking with your registered mobile number.
SMS banking or Phone banking requires a registered mobile number.
Any kind of announcement or update that the bank has, it will be delivered to your registered mobile number. If you have a contact number set properly, the problem of a communication gap may not arise.
Bandhan Bank SMS banking: Register it by sending REG ACCOUNT NUMBER from your registered mobile number to 09223011000
How to Register Your Mobile Number in Bandhan Bank Account
Setting up your Bandhan bank account with your mobile number should not be difficult or time-consuming.
In fact, it's quite an easy task. To make you understand it easily, let us put it point-wise.
Visit the Bandhan Bank: Yes, the first and foremost thing to do is to visit your Bandhan bank, preferably the branch where you maintain your bank account.
Get the KYC form along with the mobile number update form.
Carry Along Your KYC Doc: After you have filled out the above-mentioned form, attach your KYC documents along with the application form.
Submit for Verification: Now submit the application to the concerned staff and let them verify your details. After due verification, the bank will process it. Your mobile number will be linked to your bank account right away.
Things to Watch Out: You should get a confirmation message for KYC updates as well as mobile number registration. If you do not receive any confirmation message, either via SMS or email, you should contact the bank and re-confirm.
In Bandhan bank internet banking, the facility for changing mobile number online is not available. However, you can update your email ID along with the communication address with Bandhan Bank net banking.
How to Change Your Registered Mobile Number in Bandhan Bank Account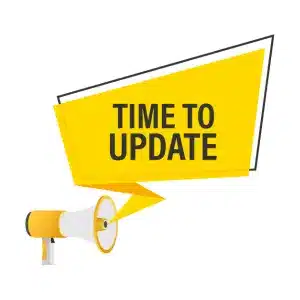 How do you update your registered mobile number in the Bandhan bank account?
The process is similar to the first-time mobile registration that you do. If you have not provided your mobile number to the bank already, update it with the steps mentioned above.
Visit the bank, get the form, and fill it out, providing all the important details that you want to change. Now submit it to the concerned staff and get confirmation. That's all it takes.
When should you consider changing your bank-registered mobile number?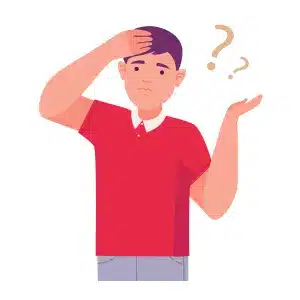 You must maintain your bank account with the best practices in order to avoid financial loss due to unauthorized transactions and online fraud.
Your registered mobile number is the first line of defence. When a suspicious thing occurs, it updates you. You get the chance to take appropriate action in time.
At any point in time, when you think your personal data is compromised, the first thing that you should do is change the mobile number linked to your bank account, along with blocking your ATM card, UPI ID, and net banking.
These are some of the situations in which you should consider changing your bank-registered mobile number:
Unsolicited links and messages are delivered to your RMN.
When you suspect any unauthorized activity with your ATM card.
Unknown transaction details in your bank statement, especially in online mode, include UPI transactions.
Malicious links that you receive in your email. Change the mobile number along with the email address.
When your mobile number is not functional, you should update it with a new one to get SMS alerts and ensure the smooth functioning of your Bandhan bank account.
Conclusion
When you have a bank at Bandhan Bank, you may come across many issues. Mobile number registration is one of them. Due to many reasons, we need to update the bank-registered mobile number. Most of the time, it's quite easy to do so.
But if you need to change your bank-registered mobile number, all you have to do is visit your Bandhan Bank home branch, get the application form, and submit it along with your KYC documents.
The online mobile number change is not possible as of now; however, you can request a change of email address and communication address. So, it's easy, and if you require it, visit the bank and get it done instantly.