Sovereign Gold Bonds are a new way to invest in gold. Learn more about them here!
Sovereign Gold Bonds are an investment that helps in buying gold as a gold certificate. You actually don't have to own physical gold. That's the beauty of sovereign gold bonds which allow you to buy gold with almost zero risk.
The scheme was launched by the Government in November 2015 under the gold monetisation scheme. Reserve bank handles the scheme in favour of the Government of India.
From time to time, reserve banks publicise through media the opening of subscriptions in trenches. These bonds are sold through authorized agents such as banks and brokers.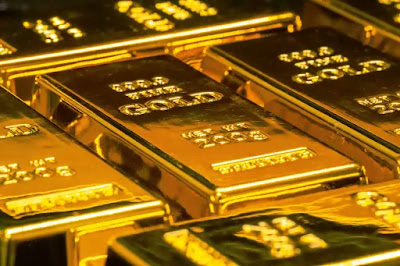 Why Should You Invest In Gold?
If you're looking for ways to protect yourself against inflation, then you should consider investing in gold.
Gold has been used as money since ancient times, and its value has remained stable throughout history.
This means that when you buy gold today, you'll still receive the same purchasing power tomorrow.
How Do Sovereign Gold Bonds Work?
Sovereign Gold Bonds are an investment vehicle that allows investors to purchase gold directly from the government.
They are backed by the full faith and credit of the Government, so there is no need to worry about losing any of your principal.
How Can I Buy Them?
You can buy Sovereign Gold Bonds through a broker or authorized bank. Brokers will charge a commission fee, while banks do not.
In fact, the bank sometime gives you a discounted price.
If you choose to go with a broker, make sure you find one who specializes in these bonds.
The easiest way is to buy is online. If you have a bank's internet banking, then you may buy through it. After completion of payment, you may get the digital certificate of Sovereign Gold bond.
Is There Any Risk Involved?
Sovereign Gold Bonds are backed by the full faith and credit of the government. This means that the Treasury Department guarantees that investors will receive 100% of their principal investment back at maturity.
Here are some of the facts about Sovereign Gold bonds
An investor or buyer has to have a PAN number. You can't buy these bonds without them.
The minimum gold that you can buy is 1 gram and the maximum you can go up to 4 kg. For trust and other entities maximum subscription can go up to 20 kg.
The bond will be for a tenor of 8 years. One can exit in the 5th, 6th and 7th year.
The rate of return is 2.5 percent per annum payable semi-annually.
These bonds are tradable on the stock exchange.
You can get a loan against these bonds.
Where Can I Find More Information?
You can find more information about Sovereign Gold Bonds on the Reserve Bank website.