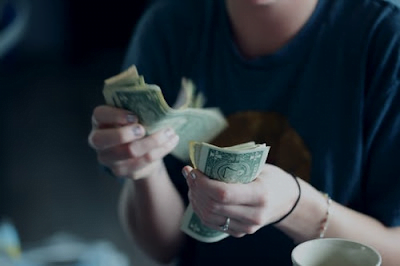 Yes, that's right. It is time for you to think and decide wisely. Time to save more money and spend less. The present pandemic has hit us hard in every aspect of life. In the coming days, we will be facing a number of problems; even earning for our own livelihood will be difficult.
State and central governments have been spending lots of funds to protect and fight against the pandemic. If it goes on like this for a couple of more months or for a year, it imposes a serious threat to all of our existence.
You must have heard about the global issue related to this. Many people who earn their livelihood on daily work permits have lost their jobs.
So, now is the right time for you to consider your expenses and become a little concerned about them.
Spend on things that are absolutely required, and stay away from things that are not required at all. Being thrifty will help you in the long run.
Let's dive in and see how we can save money considering the present situation. As far as I know, things have been a bit more expensive than before. Thus, saving funds has become an uneasy task.
But we've got to go on living a normal, healthy life. For that, we've got to eat healthy food. So spend wisely on food items.
You can cut down on expenses such as clothing. You can completely stop buying new gadgets for the time being. It includes any gadget, from smartphones to vehicles. Trust me! You can live without it. 
I'm going to shed some ideas on where you can start saving your money, which will give you a higher return when it matures.
Open a Fixed Deposit accounts
Yes, you can open a Fixed deposit account (FD) and save your money right away for years. You can keep it for 7 days to 10 years.
As you are saving for a long-term choice, a longer period is recommended so that your return will be higher.
As of now, interest rates on fixed deposits hover around 6 to 8 percent annually. It differs from bank to bank but is more or less the same.
Maintaining FD in the banks is the safest mode of investment, as there is no chance of losing your capital fund, and that's why returns are also not that attractive. But I would say it is decent, as the risk involved is nil.
The senior citizen has the benefit of additional interest rates. Normally, it is 50 bps more than the normal rate.
Senior citizen Savings scheme
And if you're a senior citizen, then you'll get better benefits from the banks. This senior citizen saving scheme can be opened by a person who reaches the age of 60.
A person can have only one account. It may be in a single name or can be opened jointly with the spouse.
A maximum of 15 lakhs can be saved in this account, starting from Rs 1000/-
The scheme can be open for a period of not less than 5 years, and the rate of interest is around 8.7 percent annually.
Investment in mutual fund
Investing your fund in a mutual fund can be done in two ways. One is a lump-sum amount, and the other is through an SIP (Systematic Investment Plan).
Either way, if you invest in a mutual fund and keep your portfolio for a longer period, then you can make sure to earn good returns.
For a shorter period of investment, go for government bonds and security.
And for higher returns, you've got to take some inherent market risk.
In lump-sum investment, you only pay onetime in bulk. You keep it for a period of time, say 2 years or more than that. And you redeem it when your desired time and returns have been achieved.
You can keep it as long as you like. The good thing is, if the share you purchase is from a good company, you would end up earning very good returns.
And if you prefer investment in recurring mode then you can go for SIP, which basically is an investment in mutual funds at regular intervals of time. Say monthly or quarterly, it is totally up to you.
The amount of investment starts as low as Rs 500/- and as high as you wish to invest.
The returns in a mutual fund are market-linked, which means there is no guarantee that you will get good returns all the time. The timing of the share you purchase definitely has a good impact on your returns.
Normally, if you invest in equity, you'd better choose for a longer period of time. For shorter periods, choose stable shares and bonds, such as government bonds and securities.
Investment in life insurance
Yes, you are right! Earlier, life insurance was only meant for insuring life. We used to get benefits only when untoward events happened to you, and your nominee would get the benefit.
Nowadays, the trend has changed. Life insurance can be used for saving money as well as getting insured your life. Products such as the smart wealth builder from SBI are meant for this.
Post office saving scheme
You can also take advantage of the benefits of the India Post Office to save money on their products, such as the National Savings Scheme, Kisan Vikas Patra, and Public Provident Fund.
The public provident fund is available in all the nationalized banks in India, private banks, and post offices.
One person can have only one PPF account at a time. Minors can have it, but guardians will operate in favor of minors.
The amount in the PPF accounts is tax-exempt. Presently, the rate of interest is 8.6 percent annually and paid every March 31 of the financial year.
It can be open for a period of 15 years, which can be extended for a term of 5 years after attaining 15 years.
A maximum amount of 1.5 lakhs can be invested and a minimum of only Rs 500/-
Researchers and scientists in the health sector have been able to identify and discover various new viruses, bacteria, and many other pathogens that are potentially threatening human existence.
Looking back on the recent past, we've been facing lots of new diseases, and as time goes by, various new viruses are evolving and causing some serious diseases such as SARS, MERS, Ebola and now it is Covid-19. The trend of these new evolving viruses is gruesome.
And who knows what may come after Corona? It is natural that everything around us, including humankind, is evolving. So, it is destined that, at a certain point in time, we are sure to face it. The only thing we don't know is when and where it's going to happen.
As such, investing a few thousand bucks in health insurance would not be a bad decision. In fact, it's true that we're going to get sick someday, and if we invest in it, that would be our wisest decision ever.
Trading account Demat
That's right, you can do trading by opening a demat account at any designated bank branch. However, at this point in time, I would not suggest you go for it. 
As the market is quite volatile, and considering the amount of time you would need to put into trading online, it is better to stay away for a while.
Although, if you are a professional in trading now is the right time to invest. Otherwise, for newbies please play safe.
Why Savings Money is Crucial
In my view, enrolling on health insurance is the best.
SIP of the mutual funds is another great investment you can do. Or if you have money, put it in a lump sum.
Here you don't have to worry at all, as all the tension of how and where to invest will be handled by the professionals of respective banks. This is not the case when you go for trading online. You've got to have strong knowledge of the current Indian financial market.
That's why I'm not recommending it for newbies.
My third option is a fixed deposit and recurring deposit at a bank branch. This will give you high liquidity, as well as decent returns with almost nil risk, involve.