How to activate your SBI ATM card in 3 simple different ways. When you receive a brand new ATM card it has to activate within certain hours. Usually, it's preferable if you do it within 48 hours.
Yes, that's right. Without completing this process, you would not be able to use it.
This article will let you understand easily, how to do that. And you would not believe it's way too easy than we thought.
In order to activate the ATM card you will have to generate an ATM PIN and change it within 48 hours. Once you have got your temporary PIN, then only you can go forward to creating your own permanent PIN.
Speaking of which, there are 3 different ways you could generate an ATM PIN. The card can be activated using one of these;
| | |
| --- | --- |
| 1 | ATM- Automated Teller Machine. |
| 2 | INB (Internet banking) and |
| 3 | Through SMS (visiting ATM is still required) |
First Case
Let's see how the first case works. It involves you visiting SBI ATM for card activation. Basically, it is a continuous process but you may consider it in 2 phases.
First is PIN generation and after that creation of your own PIN. Let's see how is it.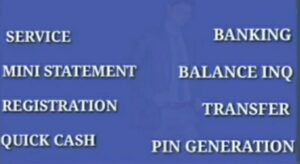 | | |
| --- | --- |
| 1 | Swipe your card and select my banking. |
| 2 | Select the ATM PIN generation menu. |
| 3 | Provide your account number and mobile number and hit the next button. |
| 4 | You will receive an OTP (One time password of 4 digits) as a default PIN. |
Creating your own PIN
| | |
| --- | --- |
| 1 | Again swipe your ATM card and select the banking menu. |
| 2 | For now, provide the OTP you received as your PIN. |
| 3 | Select the PIN change option. |
| 4 | Put the new PIN as you would like. The system will ask you to put it twice. |
| 5 | Confirm it and it's done. |
The new PIN which you have just confirmed will be your permanent ATM PIN.
Second Case
The second one goes like this. Use your Internet banking credentials and activate the card instantly. Login to bank's Internet banking and follow these steps.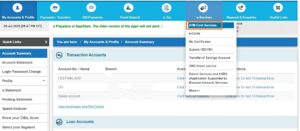 | | |
| --- | --- |
| 1 | Go to https://onlinesbi.com and log in using your username and password. |
| 2 | On the top bar, look for the menu e-service. |
| 3 | Under the e-services menu, you'll find ATM card services. Where you can see the menu of ATM PIN generation. |
| 4 | Click on ATM PIN generation, and provide your profile password. You will be asked to put the first two numbers of your choice. |
| 5 | Note: You'll receive an SMS that says the last two digits of your PIN. |
| 6 | You'll have to punch the 4 digits PIN to the next screen and confirm. (First 2 digits created by you and the last 2 digits you received through SMS)  |
| 7 | After confirmation that would be your permanent new PIN. |
Last Case
The last one is through SMS but here you will have to go to an ATM booth to complete your transaction successfully.
Use the registered mobile number in the bank account. Else it would not work. Here's the process.
PIN Generation
| | |
| --- | --- |
| 1 | Send an SMS by writing PIN XXXX YYYY ( XXXX stands for the last 4 digits of your card and YYYY stands for the last 4 digits of your account) to 567676. |
| 2 | You will receive a 4-digit OTP as a default PIN. This OTP is valid for 48 hours. |
Creating Your Own PIN
| | |
| --- | --- |
| 1 | Now visit SBI ATM, swipe your card, and select my banking. |
| 2 | Select the menu PIN change. |
| 3 | Put the old PIN as the one you have received as an OTP and put the new PIN as you desired. |
| 4 | Confirm it and the new PIN will be your permanent ATM PIN. |
These are the 3 easy steps you need to follow to activate your ATM card. If you are having trouble doing it. Get your ATM card checked at the nearest SBI branch and see the status of your card.
By default, if your card is not delivered on time. System block/deactivate your card which any SBI branch can solve the issue after verification of ownership.
The rest is good to go. Hope you learn some simple steps and ideas through my blog. If you're still having doubts it's advisable to seek help from professionals.
Activate Your SBI ATM Card Now.
The above processes are quite easy to process. Once you have got these general ideas, there's nothing to worry about. But, before doing it, its advisable to check and confirm a few things which are-
| | |
| --- | --- |
| 1 | Whether you have proper KYC- Know Your Customer, documents submitted recently? If not, update it. |
| 2 | Registered mobile number is active or not? If not get it done, or else you would not get the OTP-One Time Password. |
| 3 | If you have an Internet banking facility, use it to activate your card. It's far more user-friendly than the other ways where you have to visit a branch or ATM. |